A deliciously fun recipe, this Copycat Bang Bang Shrimp Recipe has so much flavor and texture. It is the perfect meal for any night of the week.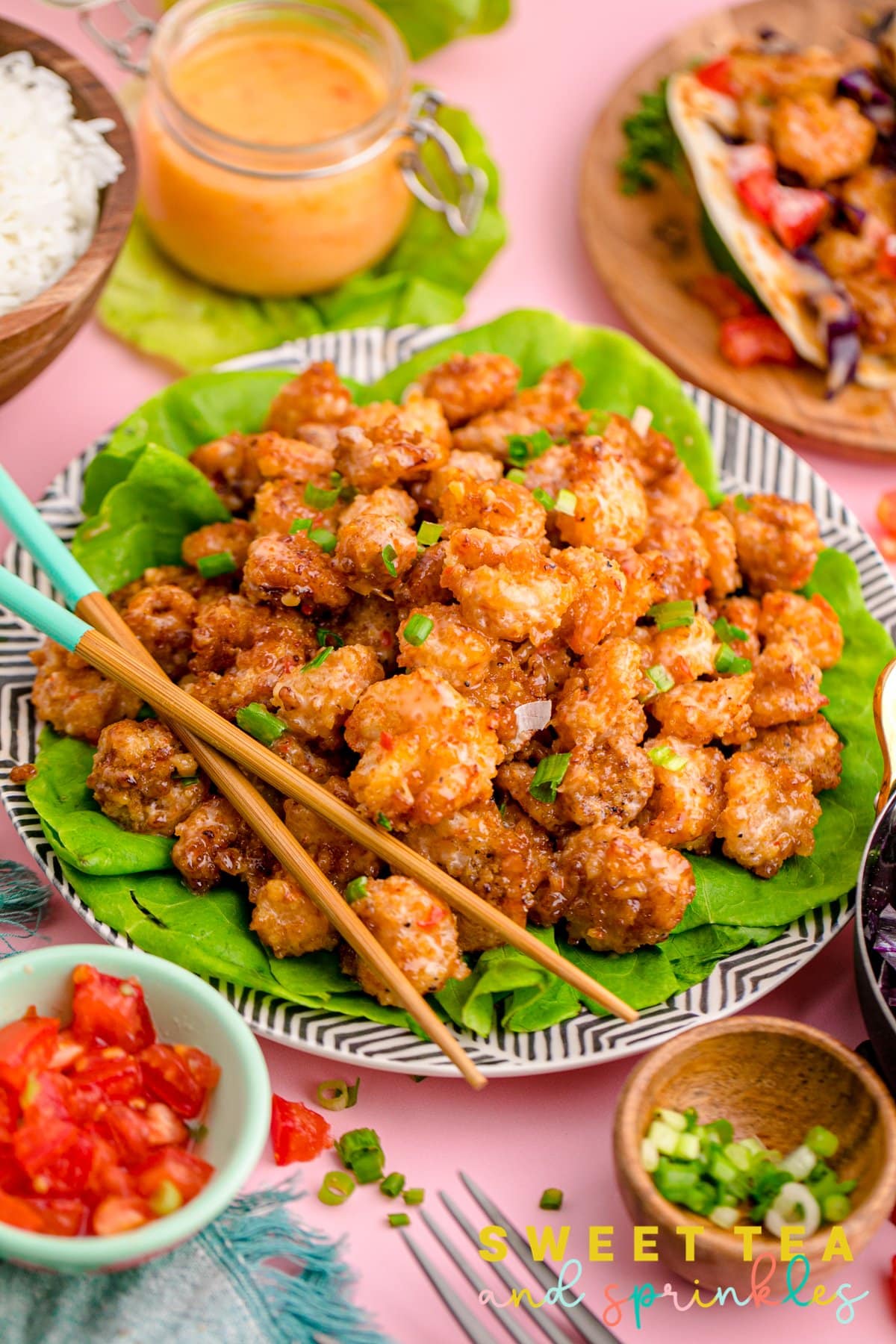 I love copycat recipes, I love when I can recreate some of my favorite restaurant recipes and make them at home.
Not only does it save me a few bucks, but it also makes me feel accomplished when I can mimic some of my otherwise favorite foods.
This Copycat Bang Bang Shrimp is exactly one of those recipes, tasty breaded and fried shrimp tossed in a delicious sauce.
There is no going wrong when it comes to this recipe. All the elements to it work out perfectly and is a complete dish that you can't refuse.
We love eating this as main dish but you can also have it as a side to a larger meal or as an appetizer, there is no right on wrong way to eat this Bang Bang Shrimp Recipe.
The only right way is to make it and devour it, because there is no coming back once you've tasted this stuff.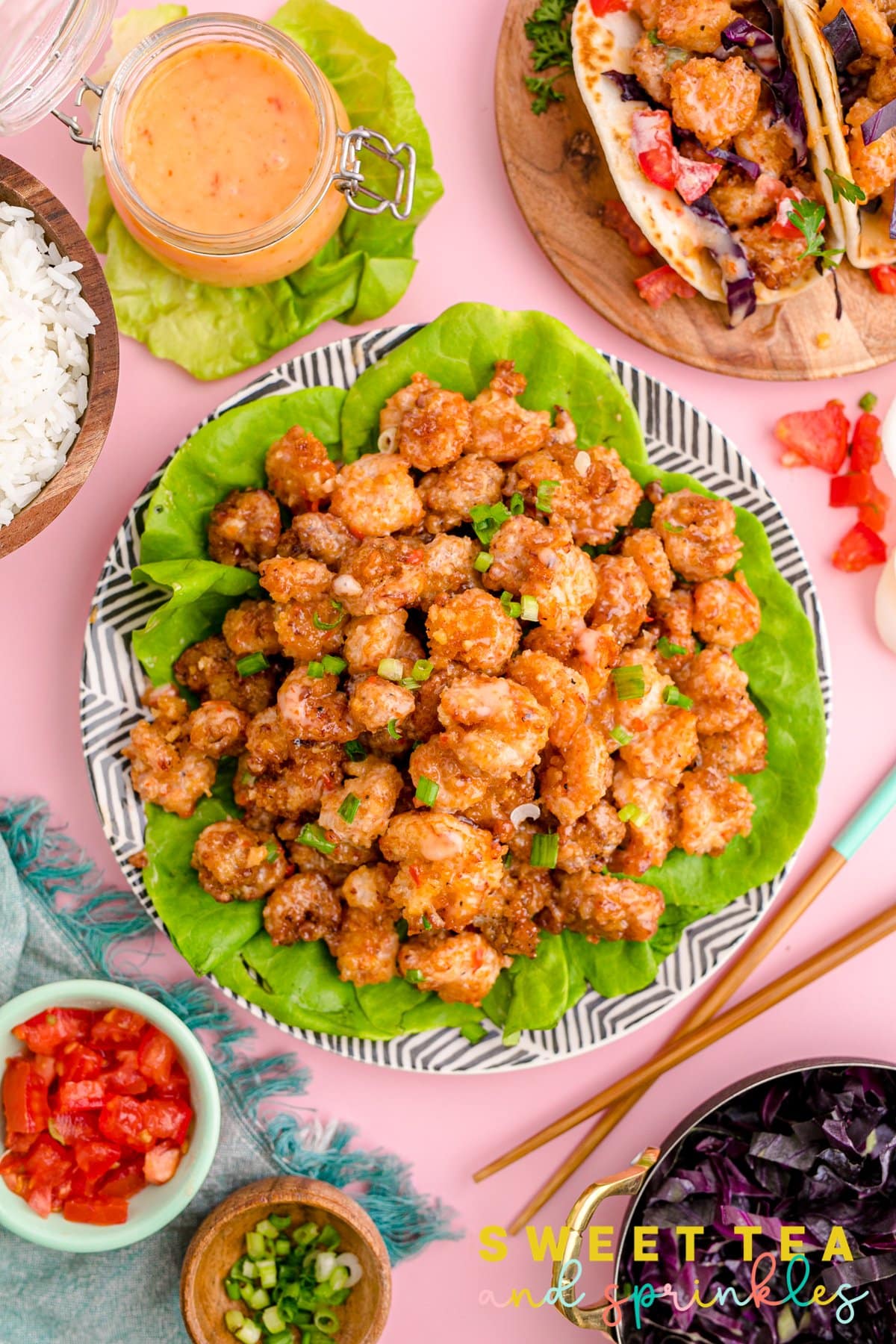 WHY THIS RECIPE WORKS:
With so many different flavor elements, this dish comes together nicely.
You can eat it for various meals such as an appetizer, main or side dish.
You can double this recipe to serve more people.
INGREDIENTS NEEDED:
Mayonnaise
Sweet chili sauce
Honey
Sriracha
Vegetable oil
Buttermilk
All-purpose flour
Cornstarch
Raw medium shrimp
Panko breadcrumbs
Garlic powder
Onion powder
Salt
Pepper
Green onion, optional
HOW TO MAKE THIS COPYCAT BANG BANG SHRIMP RECIPE:
In a medium bowl, whisk together mayonnaise, sweet chili sauce, honey, and sriracha to make the sauce.  Set this aside.  
In a separate, large bowl, whisk buttermilk, flour, and cornstarch together.
Stir the shrimp into the buttermilk mixture, covering evenly.  Set this aside.
In a separate bowl, whisk together the panko, garlic powder, onion powder, salt, and pepper.  
Place the oil into a heavy bottom pan.  You want to have about 1 inch of oil in the pan.  Turn the heat to medium.   (If you have a thermometer, you want to get the temperature to about 375 degrees.)  
When the oil is being heated, lightly strain the shrimp, then dredge in the panko mixture, and place in the hot oil.  It will only take a minute or 2 per side to be fully cooked.  Only fry a few shrimp at a time or the oil temperature will drop and you won't get a crispy texture.  
When you remove the shrimp from the frying pan, place it briefly on a plate lined with a paper towel to absorb excess oil.  Then toss the shrimp with the sauce.
CAN THIS BE MADE IN THE OVEN OR AIR FRYER?
Yes!  I prefer the texture of the deep fried shrimp but if you would prefer, you could spread the shrimp on a wire rack over a baking sheet. Bake them at 400 degrees for 15 minutes. 
In the air fryer, large shrimp should cook for 9 minutes at 400 degrees. You could also try grilling the shrimp.
WHAT CAN I SERVE WITH THIS?
It goes great with rice, pasta, or roasted veggies.. You could also serve it in tacos or on a bed of butter lettuce.
CAN I USE REGULAR BREADCRUMBS?
I find that regular store-bought bread crumbs are too fine a texture for this recipe. You really want that crunch to the shrimp and the panko does that!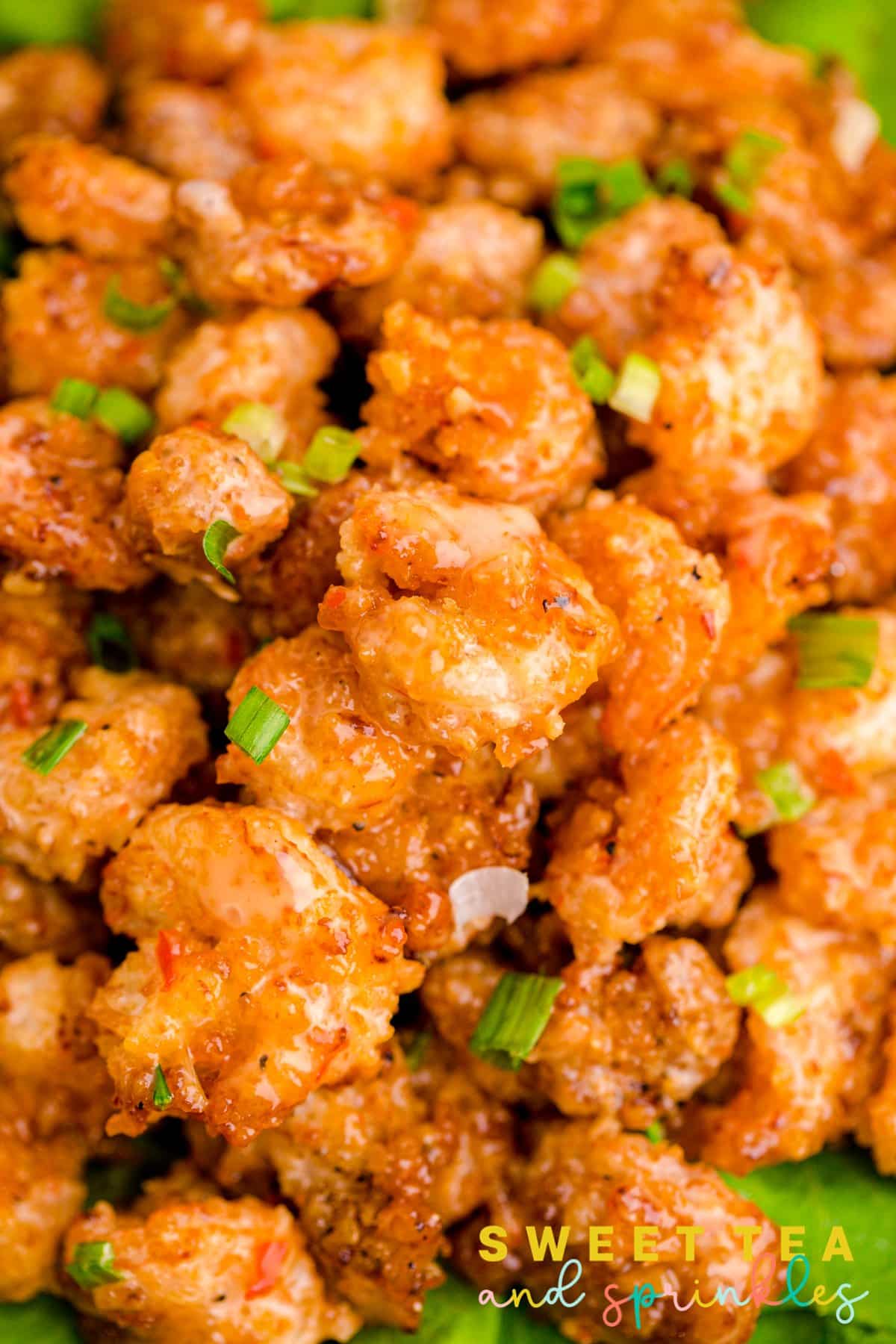 HOW DO I STORE?
Bang Bang Shrimp will keep for up to 3 days in the refrigerator in an airtight container.  Or you may freeze the shrimp in a freezer container for up to 3 months, let it defrost in the refrigerator.
To reheat, preheat your oven to 350 degrees. Spread the shrimp on a wire rack placed over a baking sheet and bake until heated through. (It should only take about 10 minutes.)
EXPERT TIPS AND TRICKS:
Panko breadcrumbs are recommended for the texture, please do not substitute.
You can prepare the sauce and put the coating on the shrimp the night before if you like. Then, fry the shrimp when you are preparing to serve the dish.  
You can easily double this recipe to serve more people.
This can be frozen, see my tips above.
If you want this more or less spicy adjust the sriracha to your liking, this is not a spicy dish to start out with.
If you are not a fan of mayonnaise you can substitute greek yogurt or sour cream for the sauce.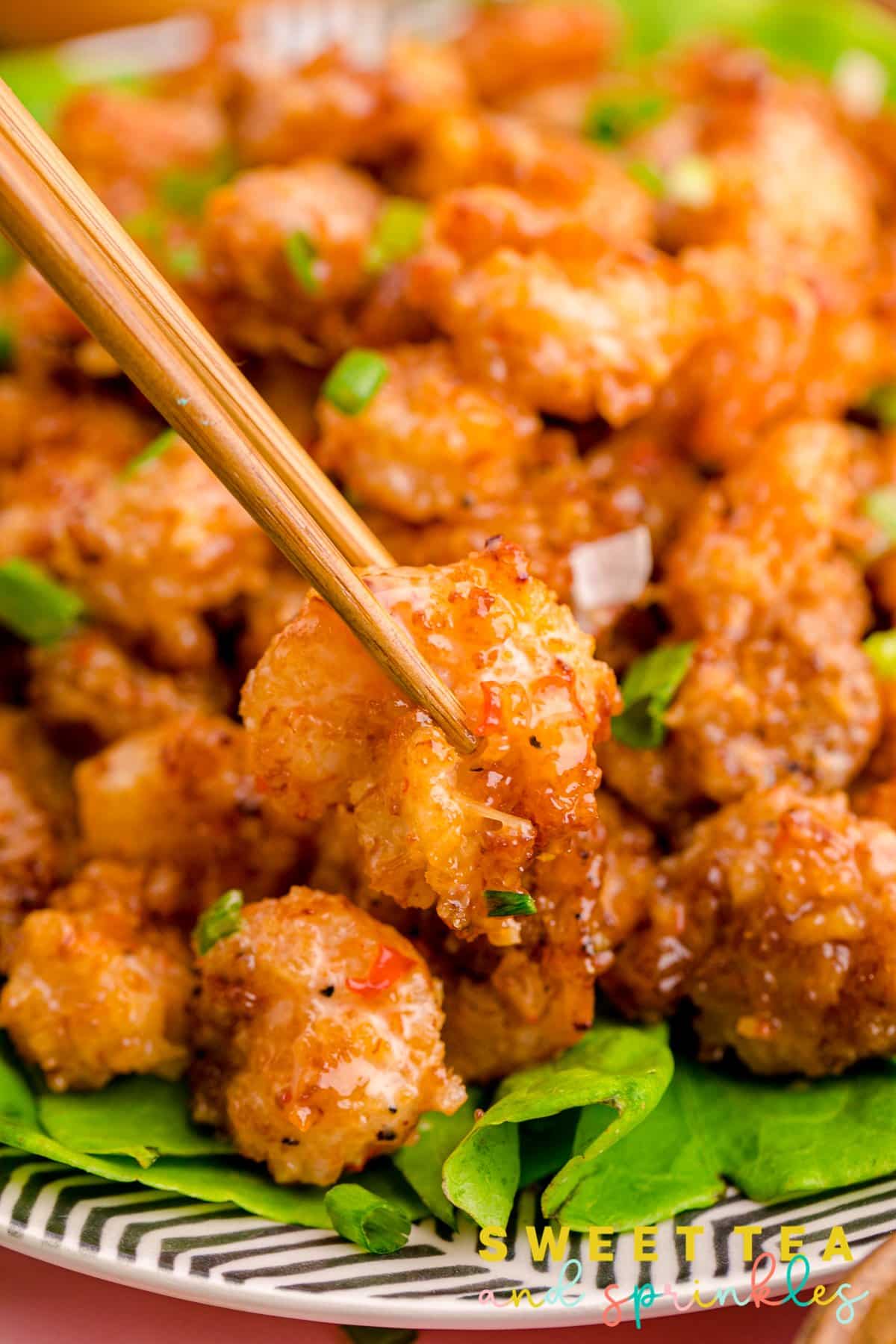 Love copycat recipes like I do? Then you absolutely cannot go wrong whipping up this Copycat Bang Bang Shrimp Recipe!
If you've tried this COPYCAT BANG BANG SHRIMP RECIPE or any other recipe on my site, let me know in the comment section how they turned out. We love hearing from you! You can also follow along with me on FACEBOOK AND INSTAGRAM to see more colorful recipes!
---
---
---