Mother's Day Do Not Disturb Door Hangers
---
Moms, we all know how hectic life can get. Between managing the household, taking care of the kids, and trying to squeeze in some much-needed self-care, it's essential to find ways to create a peaceful space in your home. With that in mind, we'd like to introduce you to our fun little printable that not only adds a touch of style but also helps establish boundaries and communicate your need for quiet time – Do Not Disturb Door Hangers for Mom!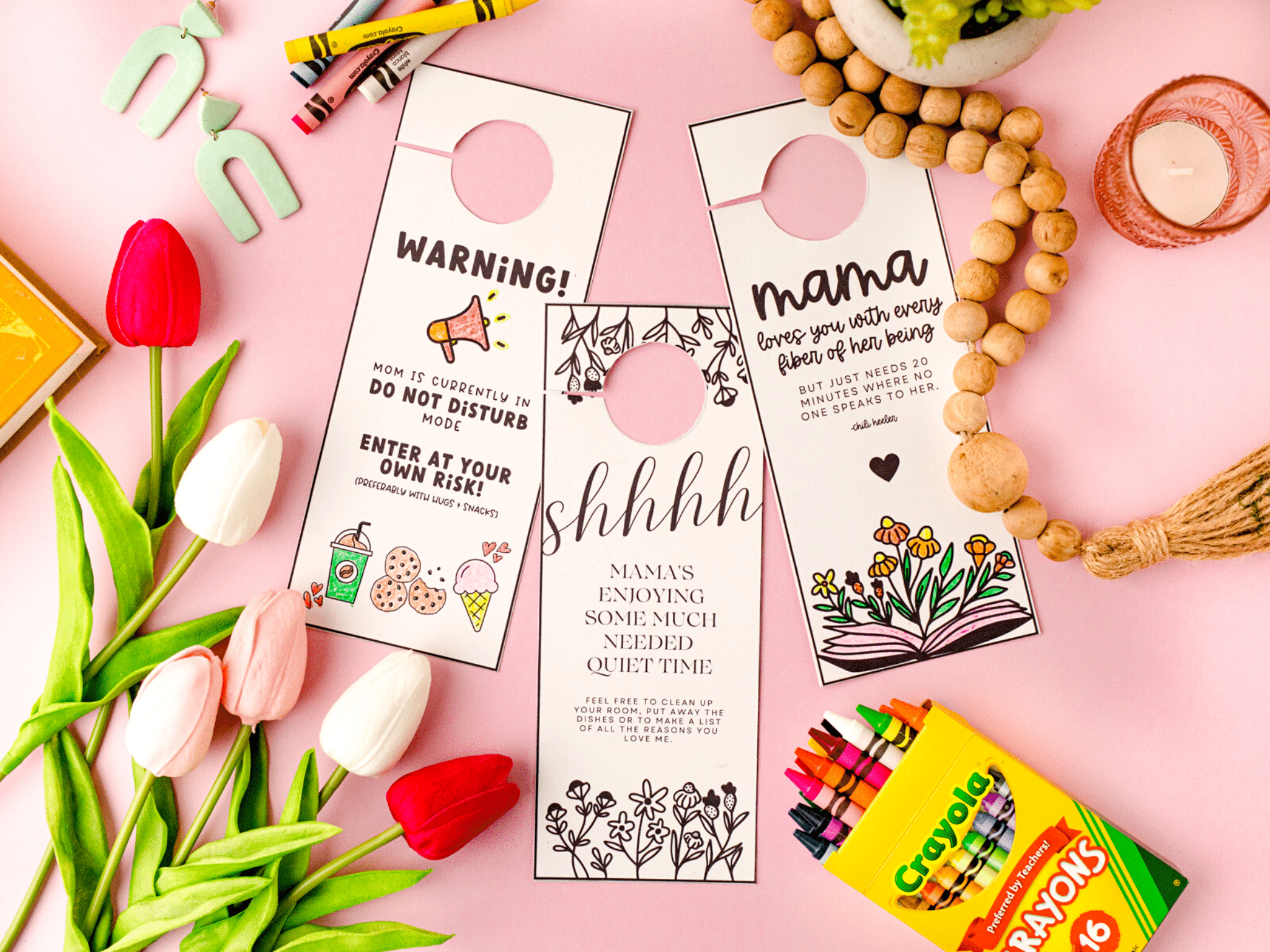 Super Fun & Super Cute!
These Do Not Disturb door hangers have a beautiful, minimalist design that will seamlessly blend with any home decor style. Just print them off, cut them to size and use them as-is for a little quiet time!
Or, if you want to give your kiddos something creative to do, have them color in the door hangers to customize them for your home! This is a great way to provide a fun activity and even read the text on the door hangers to them so they know what they mean when you eventually hang one on your door after a long day!
Incorporating Do Not Disturb Door Hangers into Your Daily Life
Now that we've explored the design and customization options of these lovely door hangers, let's discuss some practical ways to incorporate them into your daily routine.
Self-Care Time: Moms deserve a break, and self-care is vital for maintaining overall well-being. Whether you're taking a relaxing bath, enjoying a good book, engaging in meditation or yoga, just just want to take a long, well-deserved nap, use the door hanger to communicate that you're in need of some quiet time. Your family will appreciate the visual reminder, and you'll be able to fully unwind without interruptions.
Home Office or Workspace: If you work from home or have a designated space for handling personal tasks and projects, a Do Not Disturb door hanger is an excellent way to signal to your family that you need uninterrupted time. Hang it on your office door or the entrance to your workspace to create a clear boundary and minimize distractions.
Creative Space: Whether you're a painter, writer, or any other type of creative, having a designated space to express yourself is essential. Use the door hanger to signal to your family that you're in the zone and need some quiet time to work on your craft.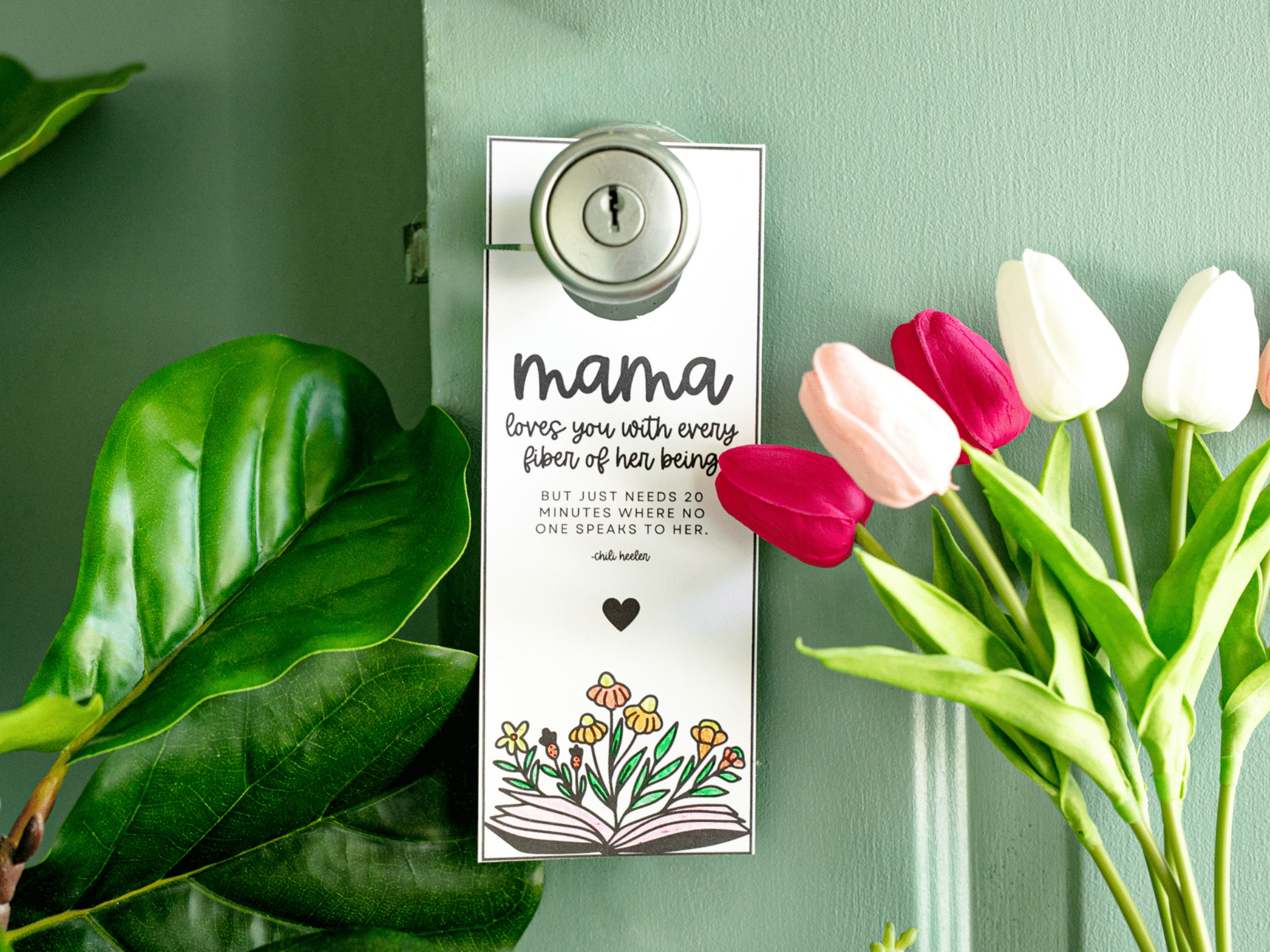 Gift Ideas for Moms and Mom-to-Be
The Do Not Disturb door hangers make a fun, thoughtful and unique gift for the special moms in your life. Here are a few occasions where these door hangers would make a perfect present:
Mother's Day: Show your appreciation for all the hard work and love that moms put into their families with a personalized door hanger. Pair it with a spa gift certificate, a book by her favorite author, or a cozy blanket for the ultimate self-care package.
Baby Showers: Help a mom-to-be prepare for the exciting and challenging journey ahead by gifting her a customized door hanger. She'll appreciate the thoughtfulness behind the gift and will undoubtedly find it useful once the baby arrives.
Birthdays: Celebrate a mom's special day with a door hanger that reflects her personality and style. Combine it with other personalized or handcrafted items for a memorable birthday gift.
Just Because: Sometimes, the best gifts are given for no specific reason. Surprise a mom in your life with a Do Not Disturb door hanger to remind her that she deserves some peace and quiet.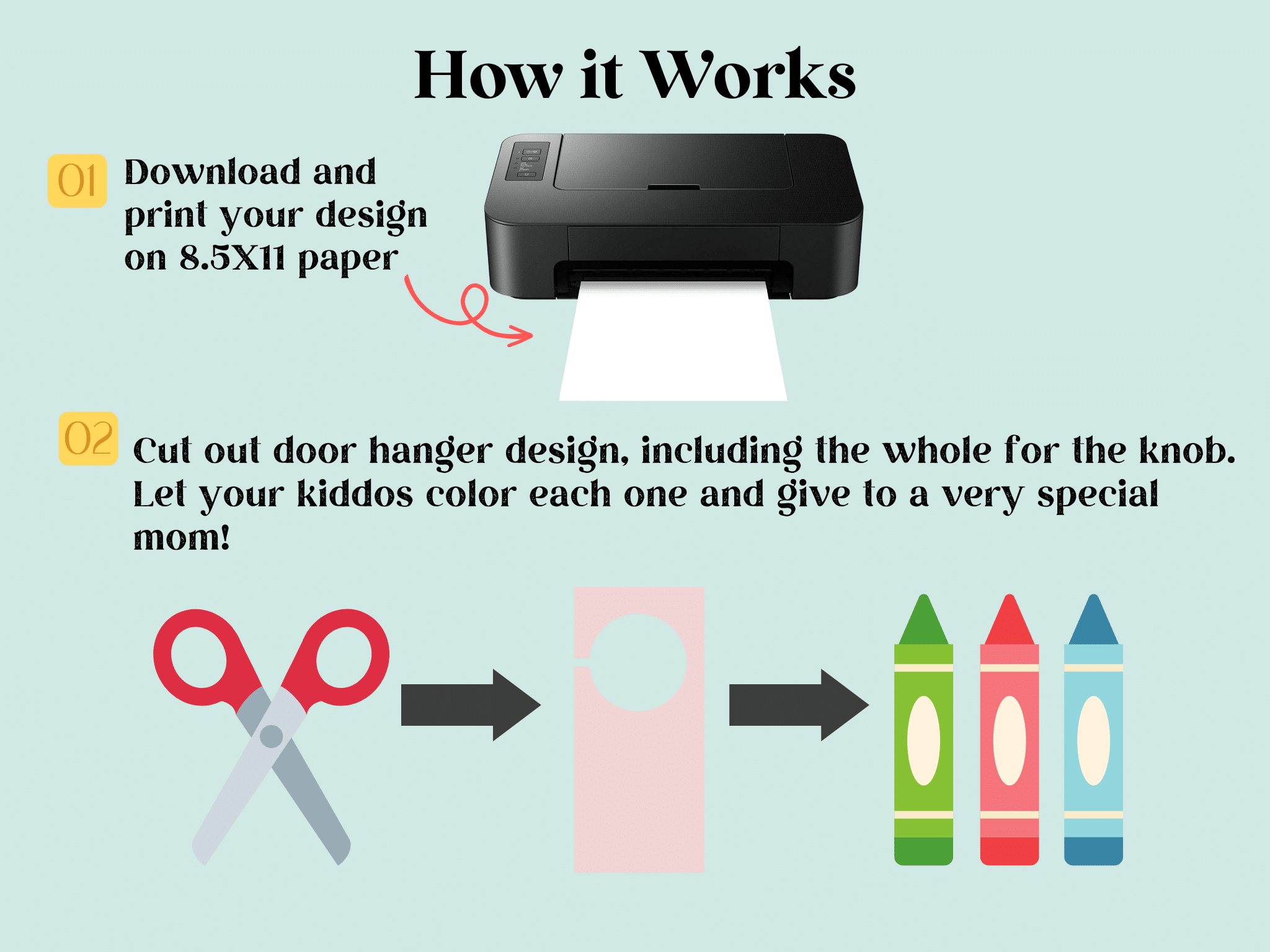 These Do Not Disturb door hangers for Mom offer a stylish and practical solution for creating boundaries and promoting a peaceful atmosphere in any home and are are a must-have for every mom. Treat yourself or gift one to the special moms in your life – they'll surely appreciate the thoughtfulness behind this unique and useful present.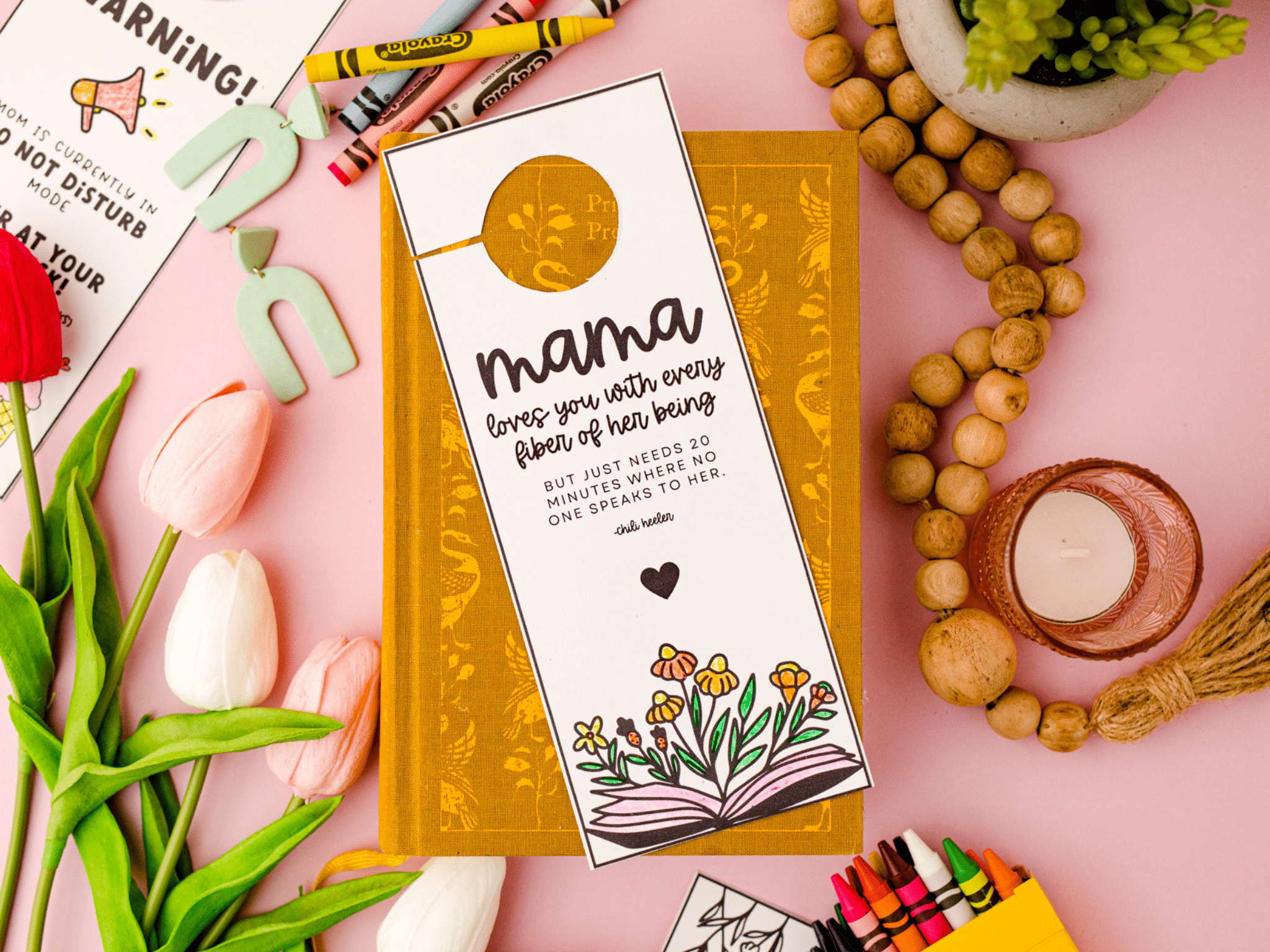 ⭐️ Click Here to Access Your Mother's Day Door Hanger Printables! ⭐️
MATERIALS NEEDED
Printer

8.5X11 Paper

,

card stock

Scissors or Paper Trimmer

Crayons
INSTRUCTIONS
Print off each Door Hanger and cut them out, including the grey circle so it will be able to hang on a door knob. (I recommend heavy card stock paper)

Use them as minimal black and white designs or allow your kiddos to color them for fun!

Hang them on your door knob when you are needing a little quiet time!
NOTES
Go here to access the Mother's Day Door Hanger Downloads:
https://drive.google.com/drive/folders/1Mx2313HXcZPP6JjQUMaFUpkWYCE4zPdS?usp=share_link
---
---
---