Schitt's Creek Mother's Day Card
---
Show Your Love and Appreciation with a Touch of Humor
Mother's Day is a special occasion where we celebrate the love and sacrifices made by mothers all around the world. On this day, we shower our moms with affection, gifts, and quality time to let them know just how much they mean to us. But why not add a touch of humor to the celebration? This year, make your mom laugh with a witty Schitt's Creek-inspired printable Mother's Day card, available on Etsy.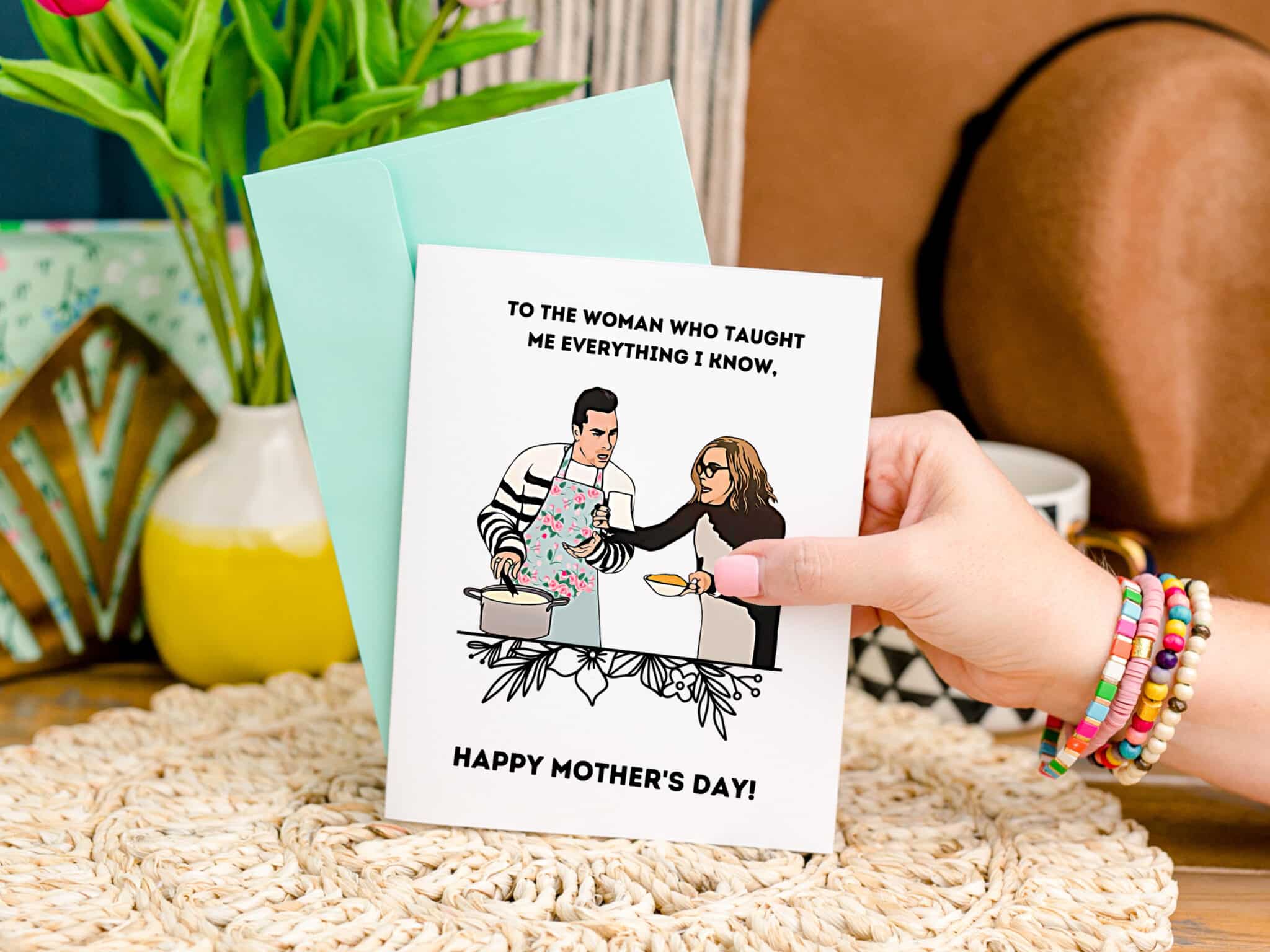 The Schitt's Creek Mother's Day Card
With a treasure trove of unique and handmade options out there, this Schitt's Creek Mother's Day card is no exception. Created by myself, Rachel Kowalchuk, this printable card is the perfect way to show your appreciation for your mom with a touch of humor!
The card features a design inspired by the popular TV show Schitt's Creek and includes a witty message that reads, "To The Woman Who Taught Me Everything I Know." The card is adorned with illustrations of the Rose family members, Moira, David, and their iconic facial expressions.
One of the great features of this card is that it is a digital download, meaning you can print it at home or at your local print shop. This is perfect for last-minute gifters or those who want to save on expensive pop-culture cards. The card is available in both JPEG and PDF formats, ensuring high-quality printing.
The Popularity of Schitt's Creek
If you're not familiar with Schitt's Creek, let us introduce you to this popular and beloved Canadian television sitcom. Created by father-son duo Eugene and Dan Levy, the show aired from 2015 to 2020 and has won numerous awards, including several Emmy Awards.
Schitt's Creek follows the story of the Rose family, who suddenly find themselves broke and forced to live in Schitt's Creek, a small town they bought as a joke years earlier. The show captures the family's humorous journey as they try to adapt to their new life and learn to appreciate the simpler things in life.
The show has gained a cult following, and its witty humor, endearing characters, and heartwarming storylines have made it a popular choice for fans to incorporate into their everyday lives – including Mother's Day celebrations!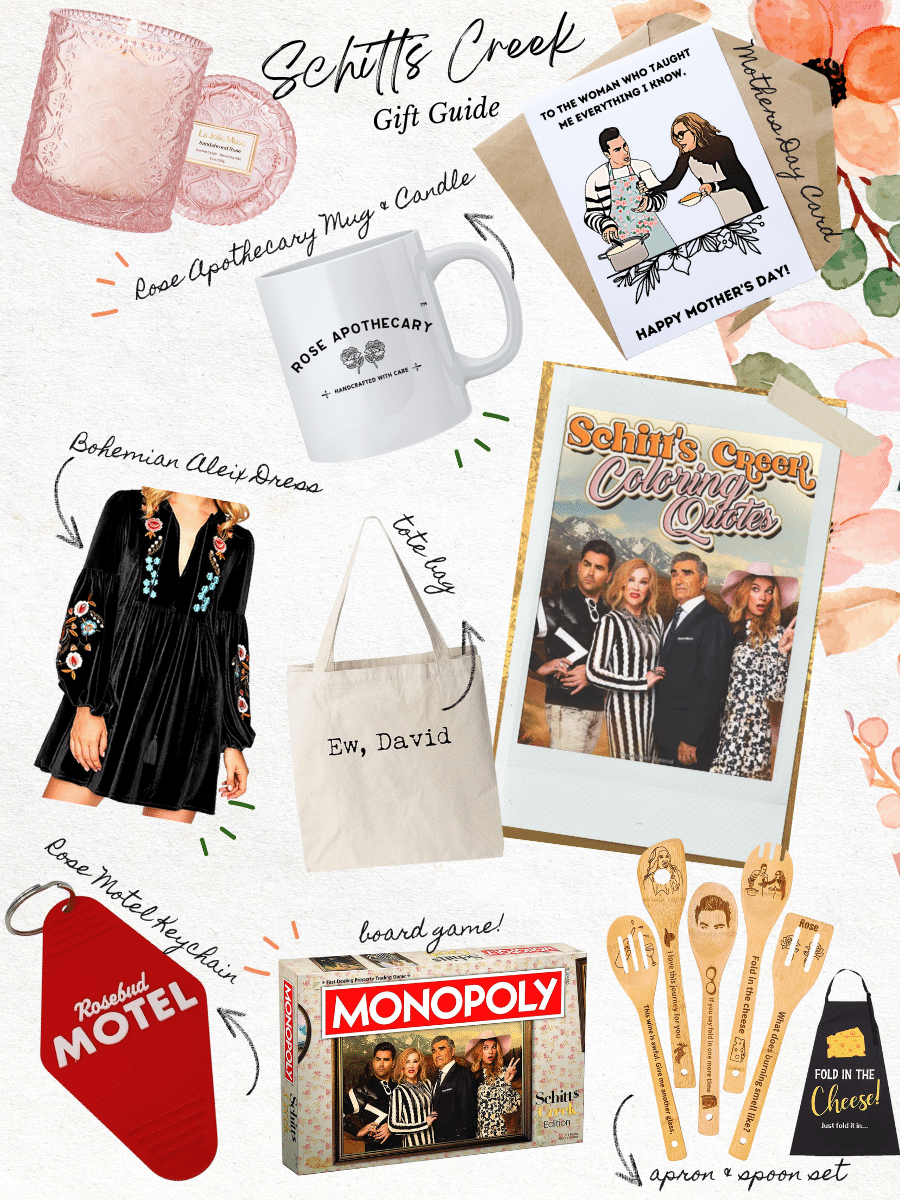 Schitt's Creek Mother's Day Gift Guide!
Creative Ways to Celebrate Mother's Day with Schitt's Creek
If you're planning to give your mom a Schitt's Creek-themed Mother's Day card, why not go all out and plan an entire Schitt's Creek-inspired day? Here are some creative ideas to make your Mother's Day celebration truly unforgettable:
Host a Schitt's Creek marathon: Grab some popcorn, cozy blankets, and spend the day binge-watching the show with your mom. This is a great way to bond and enjoy some quality time together while laughing at the antics of the Rose family.
Cook a themed dinner: Put together a menu inspired by some of the iconic dishes featured on the show, such as Moira's infamous "Enchiladas" or Café Tropical's signature dishes. You can even set the table with Schitt's Creek-themed décor, such as custom placemats and napkins.
Create a spa day: Treat your mom to a luxurious and relaxing spa day at home, inspired by the show. You can set the mood with Schitt's Creek-themed candles, scented with fragrances reminiscent of the show's setting. Put together a playlist of relaxing music, including the Jazzagals' covers, and pamper your mom with a selection of soothing treatments like facials, massages, and manicures.
Gift a Schitt's Creek-inspired gift basket: Fill a basket with an assortment of items that pay homage to the show, such as branded merchandise, locally-sourced products from small businesses, and other unique items that represent the Rose family's journey. You could include items like Rose Apothecary body care products, a Moira Rose-inspired wig, or even a custom-made 'Simply the Best' coffee mug.
Plan a Schitt's Creek-themed game night: Gather your family for a fun-filled evening of games inspired by the show. You can find Schitt's Creek-themed trivia, charades, or even create your own board game based on the characters and storylines. This is a fantastic way to engage your mom and the entire family in a night of laughter and bonding.
Write a heartfelt message: Along with the witty Schitt's Creek Mother's Day card, make sure to include a personalized, heartfelt message expressing your love and gratitude for your mom. After all, Mother's Day is about acknowledging the incredible role she has played in your life and letting her know just how much she means to you.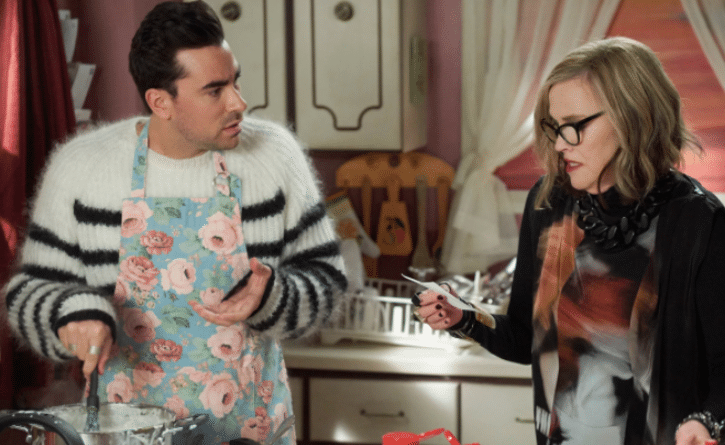 The Benefits of Humor in Celebrating Mother's Day
Adding a touch of humor to your Mother's Day celebration can have numerous benefits, both for you and your mom. Here are some reasons why incorporating humor, like the Schitt's Creek-themed card and activities, can make the day even more special:
Laughter is the best medicine: It's no secret that laughter has numerous health benefits, such as reducing stress, boosting the immune system, and improving overall well-being. Sharing a good laugh with your mom on Mother's Day will help create a positive atmosphere and allow both of you to enjoy the day to the fullest.
Strengthening your bond: Sharing humor and laughter can bring people closer together, fostering a sense of connection and understanding. By engaging in Schitt's Creek-inspired activities, you and your mom can strengthen your bond and create lasting memories.
Breaking the ice: If your relationship with your mom has been strained or there's tension in the family, using humor as a tool can help break the ice and facilitate more open communication. A funny Schitt's Creek card can serve as a conversation starter and help create a more relaxed atmosphere for discussing any issues.
This Mother's Day, add a touch of humor and warmth to your celebration with a Schitt's Creek-inspired printable card. Not only will it bring a smile to your mom's face, but it can also serve as a springboard for a day filled with laughter, bonding, and unforgettable memories. So, get your printable card, plan your Schitt's Creek-themed activities, and make this Mother's Day one for the books!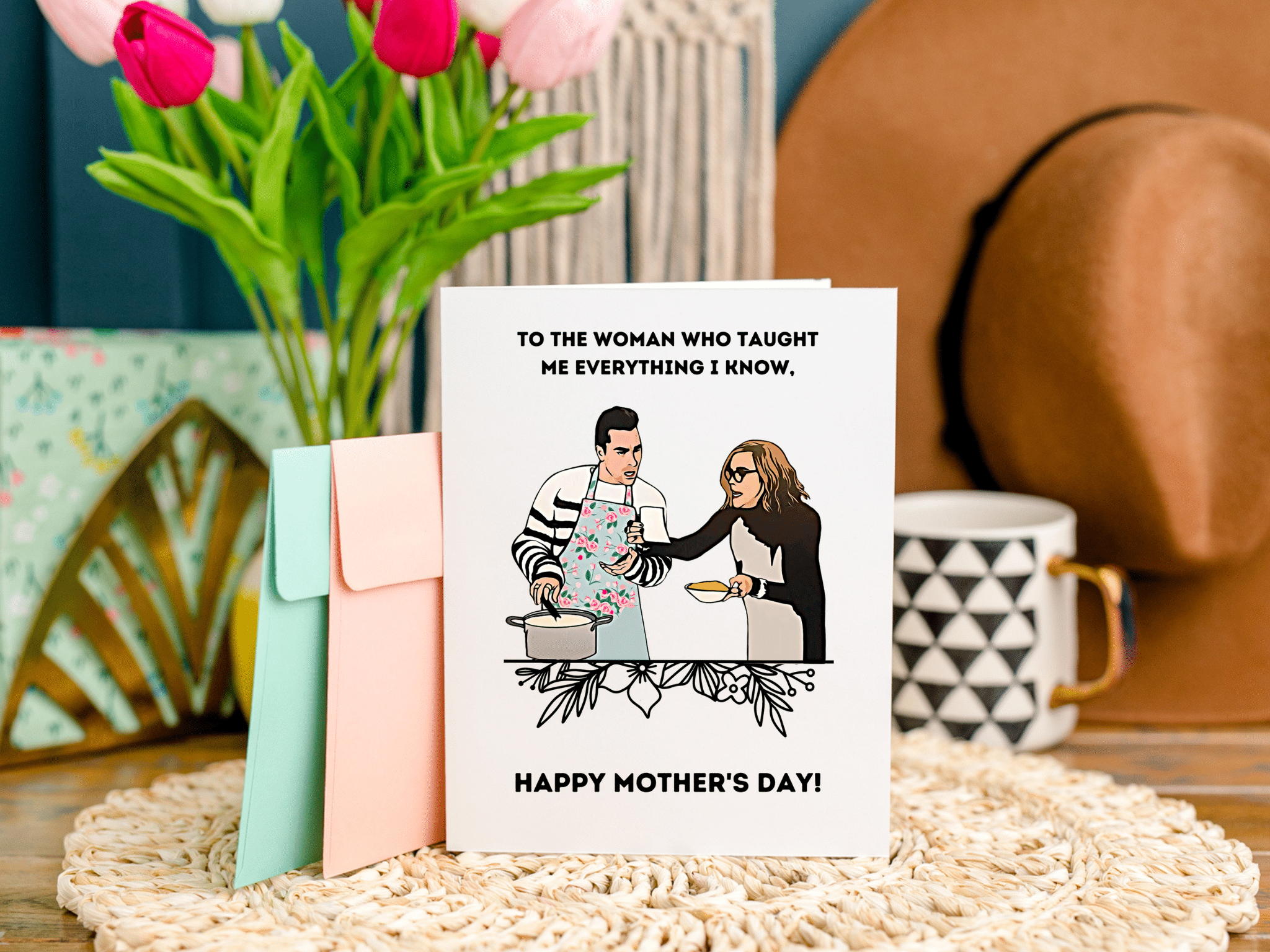 CLICK HERE TO DOWNLOAD YOUR FREE SCHITT'S CREEK MOTHER'S DAY CARD! https://drive.google.com/drive/folders/1YFHchcrAOM-LBySTeS0mUSxFWFkGgx1K?usp=share_link
COPYRIGHT NOTICE:
This purchase is for PERSONAL USE ONLY! Resale or public use of any kind is strictly forbidden, and the item must NOT be used for commercial purposes. By purchasing this design you agree and are bound by this agreement. All designs are protected by copyright law.
MATERIALS NEEDED
1

piece

8.5X11 Piece of Paper

,

card stock

1

pair

Scissors

1

5X7 Envelope
INSTRUCTIONS
Download the Schitt's Creek Mother's Day Card file.

Open the file and print on an 8.5X11 piece of paper. (I recommend card stock)

Cut scissors or a paper trimmer to cut the card using the cut lines.

Fold in half to make a 5X7 card then write a sweet message to your mother!

Place the card inside a colorful envelope and prepare to make your mom smile!
---
---
---