Microwave Pumpkin Cheesecake
---
Have you ever craved a slice of creamy cheesecake but felt overwhelmed by the thought of baking one from scratch? What if I told you that your microwave, yes, your microwave, could be the magic wand to create a delicious pumpkin cheesecake?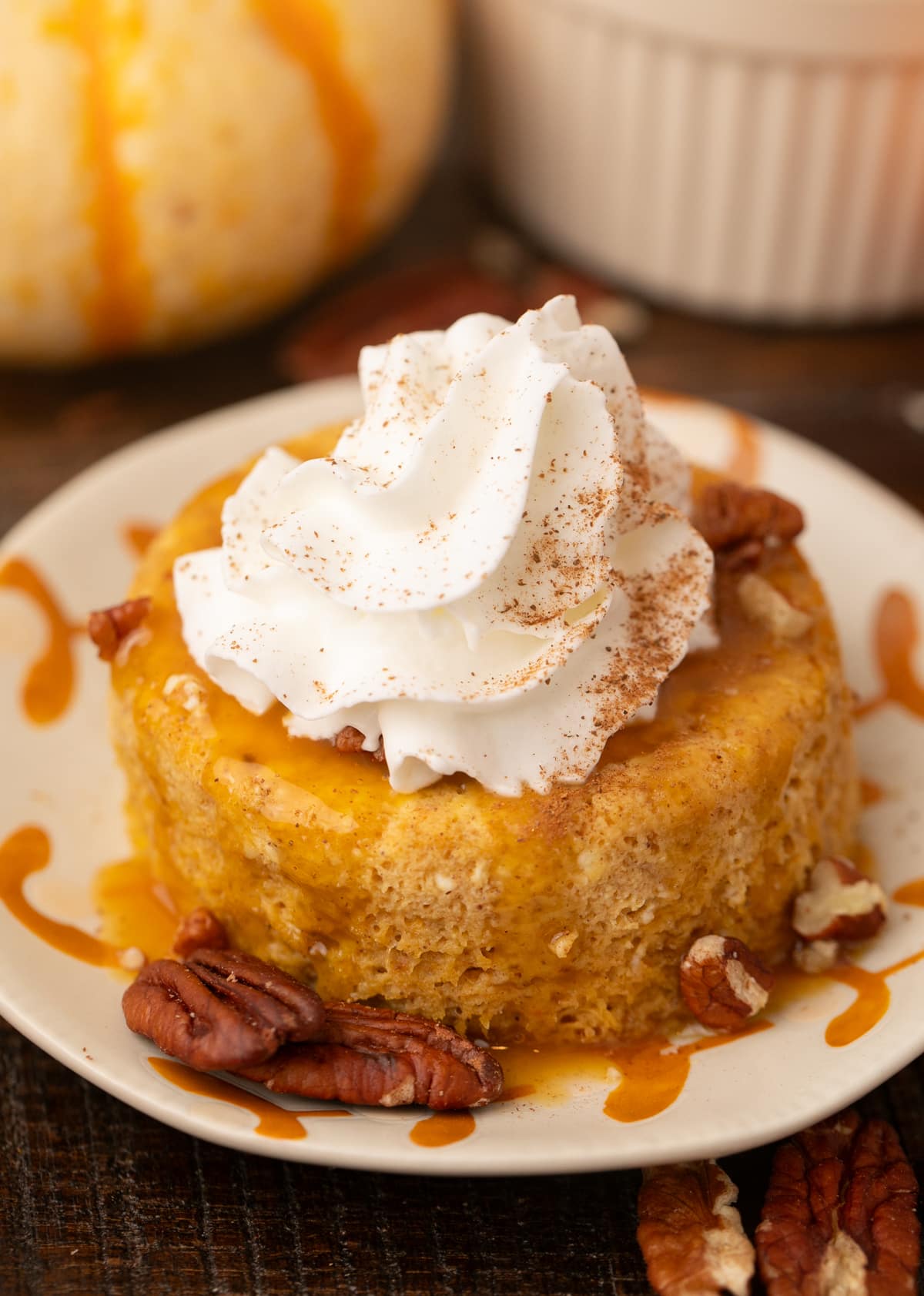 I know, it sounds almost too good to be true, but stick with me here. This Microwave Pumpkin Cheesecake recipe is a game-changer for all my fellow sweet-tooth enthusiasts who want decadence without the hassle. It's like finding a cheat code for dessert-making – easy, quick, and unbelievably tasty! If you prefer the traditional method try my baked Pumpkin Cheesecake instead!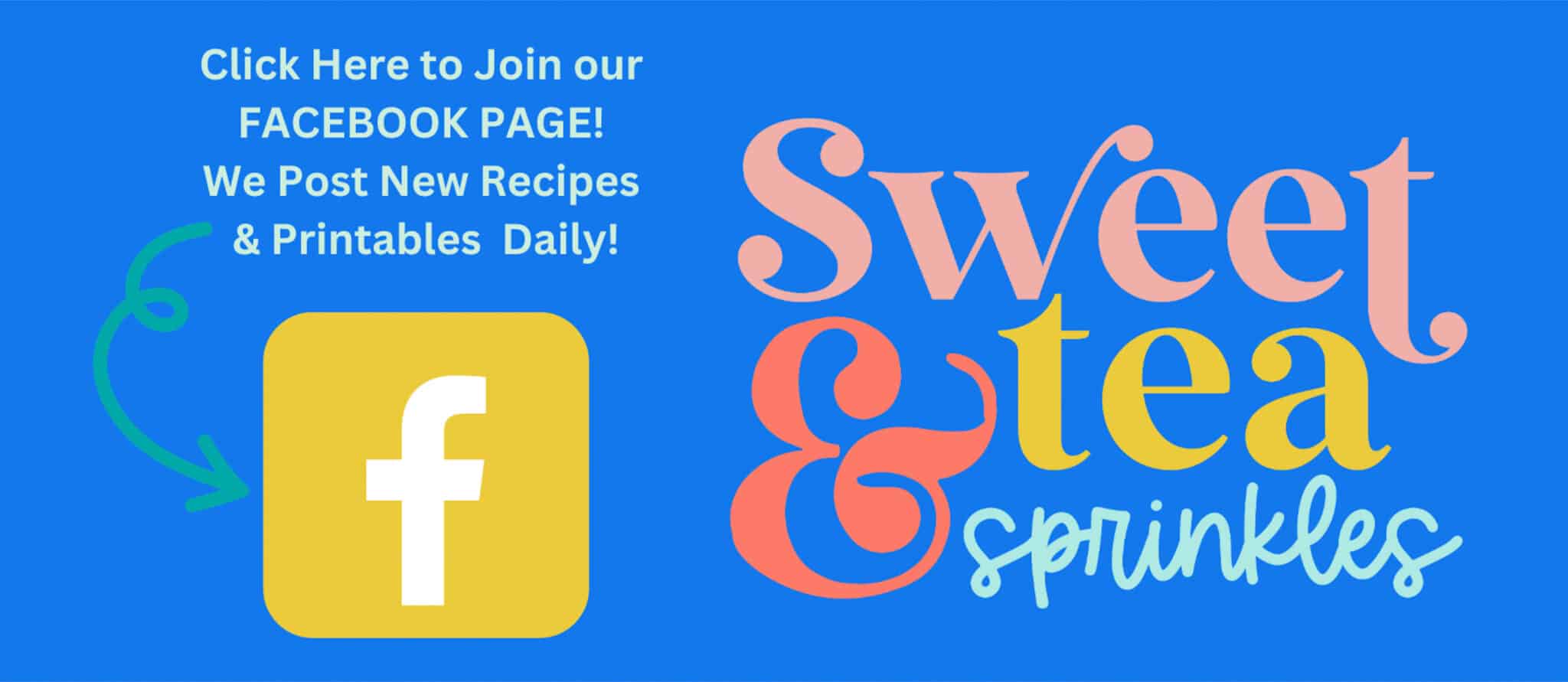 Ingredients
Cream Cheese
Pumpkin Puree
Sugar
Egg
Pumpkin Pie Spice
Cinnamon
Optional Toppings: Caramel, Chopped Pecans, Whipped Cream
*Scroll to Printable Recipe Card below for detailed amounts!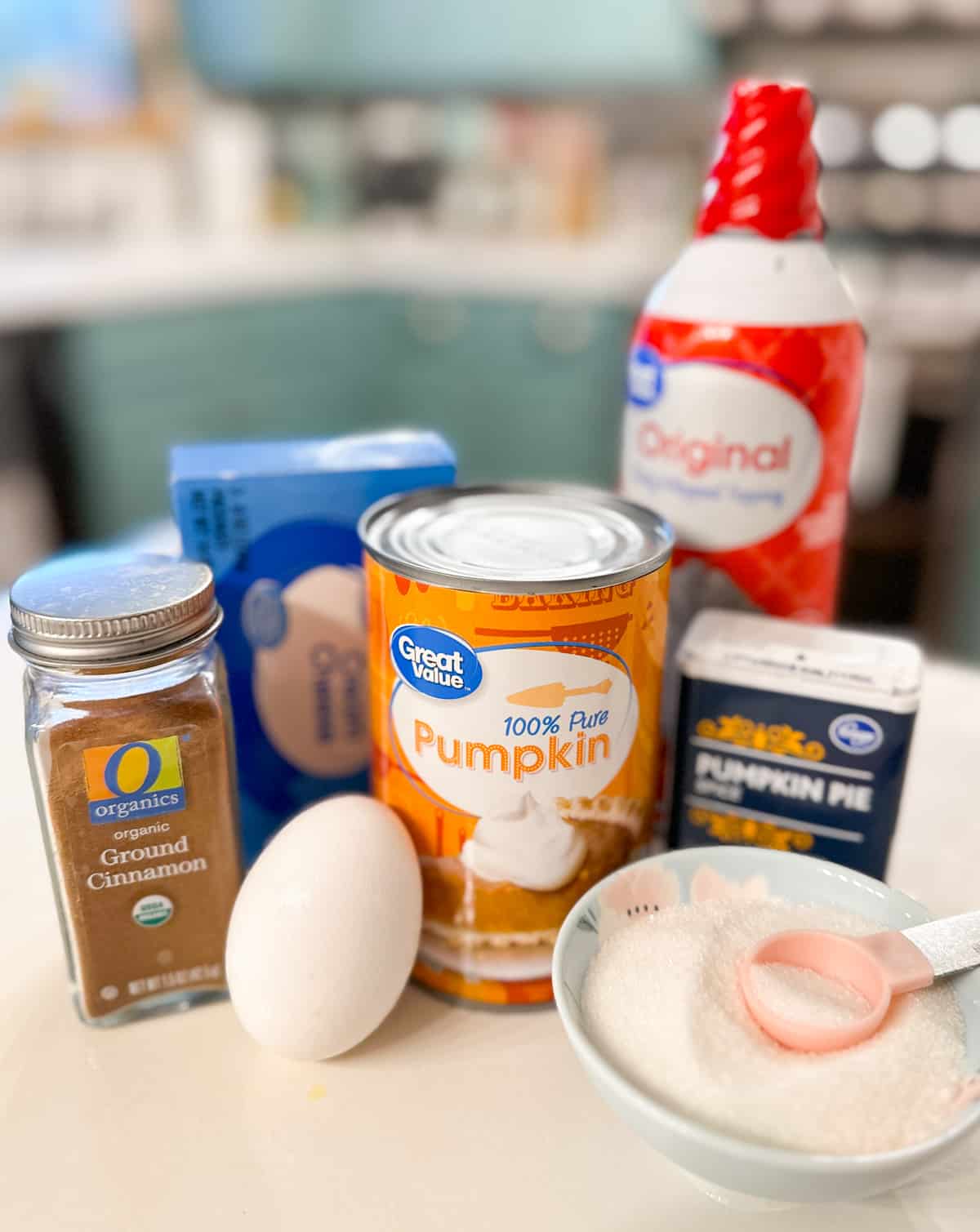 How to Make 90-Second Microwave Pumpkin Cheesecake
Add the pumpkin puree, softened cream cheese, egg, sugar and pumpkin pie spice to a measuring cup or bowl.
Mix these ingredients until combined completely. (Considered using a hand mixer to really break down the cream cheese and get a frothy batter…I tried with just a whisk for the first one and it didn't quite do the trick, a mixer is really preferable).
Spray a ramekin and pour the cheesecake batter in.
Place the ramekin in a microwave and heat for 90 seconds on full power.
Immediately transfer the cheesecake in the ramekin toyour refrigerator and cool for 15-20 minutes (or longer if you want a really cold dessert).
Take out of the fridge and place a small plate on top of the ramekin, the flip upside down, inverting the cheesecake onto the plate.
Serve with whatever toppings make your little heart happy! My heart loves caramel sauce, chopped pecans and whipped cream…with a big cup of coffee on the side! 🙂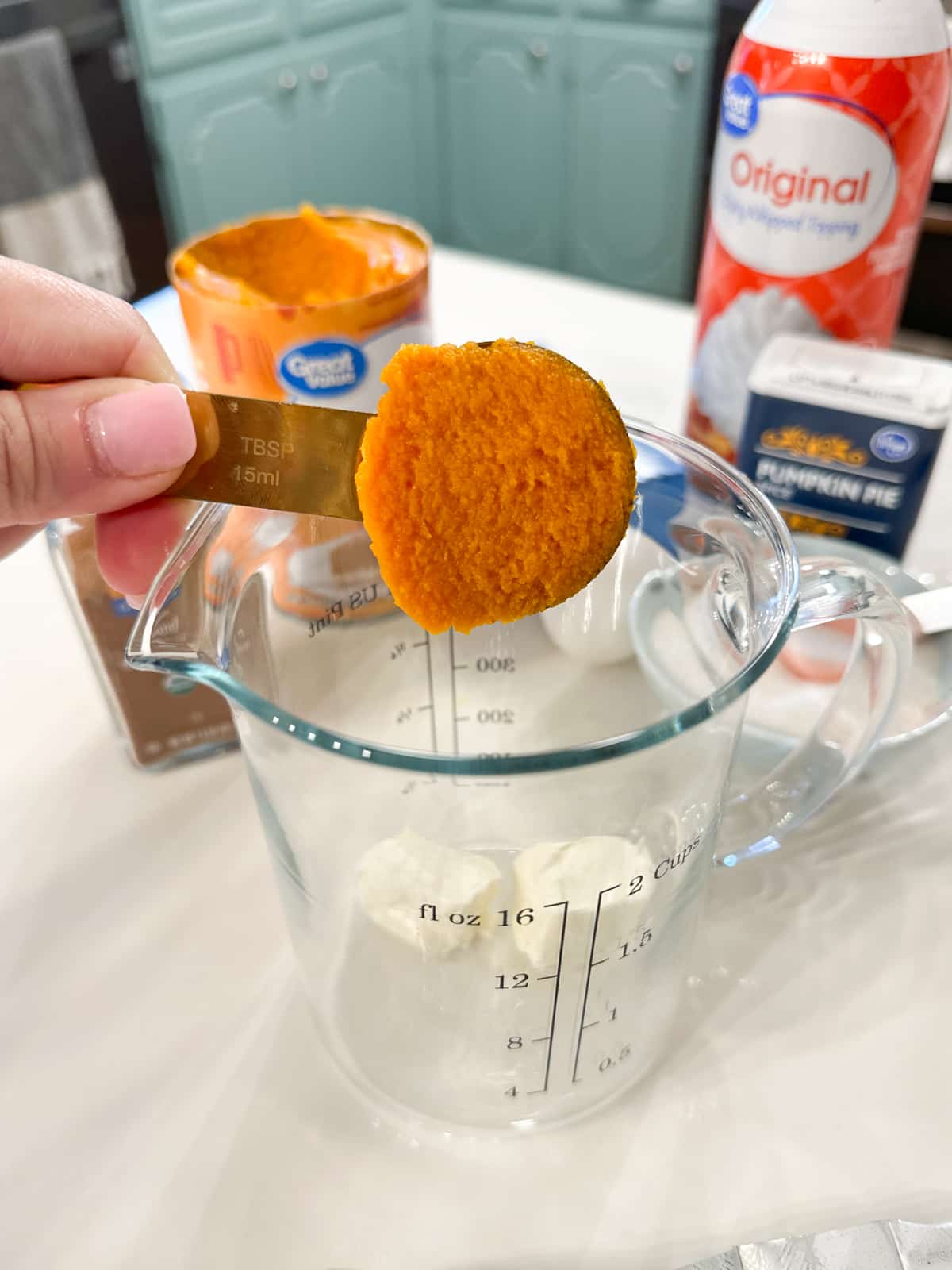 Storage and Reheating Instructions:
How to Store Microwave Cheesecake:
Cool Completely: First, allow the cheesecake to cool completely to room temperature after cooking. This prevents condensation from forming inside the storage container, which can make the cheesecake soggy.
Use an Airtight Container: Transfer the cheesecake to an airtight container. If the cheesecake is too large, you can use a cake carrier or cover it tightly with plastic wrap or aluminum foil. Make sure the covering doesn't touch the surface of the cheesecake to avoid sticking.
Refrigerate: Place the container in the refrigerator. Cheesecake should be stored in the coldest part of the refrigerator, usually the back.
Consume Within a Few Days: Ideally, consume the microwave pumpkin cheesecake within 3-4 days for the best quality. Cheesecake can change in texture and flavor over time, even when stored properly.
Optional – Freezing for Longer Storage: If you need to store the cheesecake for longer than a few days, consider freezing it. Wrap it tightly in plastic wrap and then in aluminum foil or place it in a heavy-duty freezer bag. It can be frozen for up to a month. Thaw it overnight in the refrigerator before serving.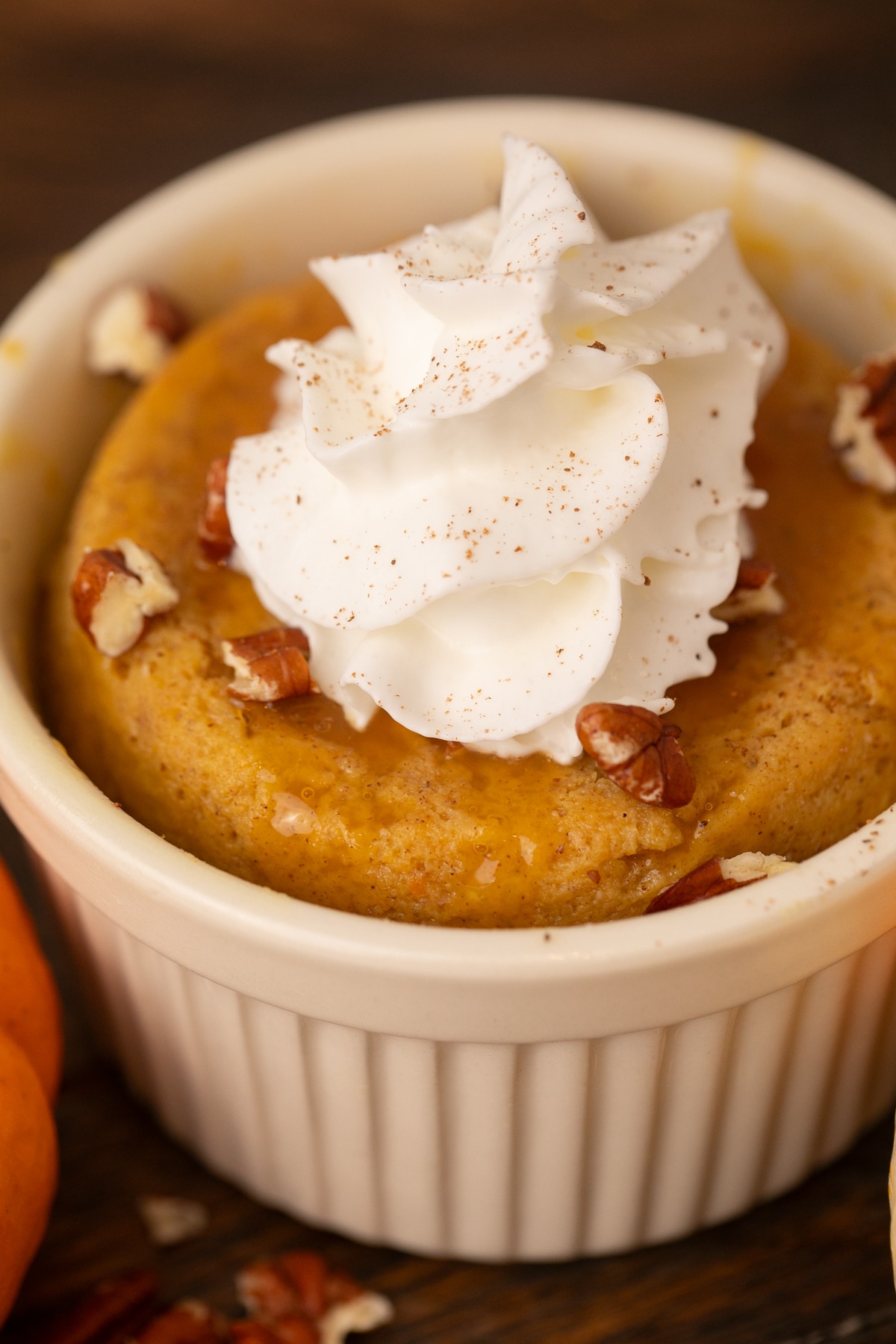 Try Some of our Other Favorite Pumpkin Recipes
INGREDIENTS
2

ounce

Cream Cheese

1

tbsp

Pumpkin Puree

2

tbsps

Sugar

1

Egg

1

tsp

Pumpkin Pie Spice
Cinnamon,

Dash of

Caramel, Chopped Pecans, Whipped Cream,

Optional
INSTRUCTIONS
Add the pumpkin puree, softened cream cheese, egg, sugar and pumpkin pie spice to a measuring cup or bowl.

Mix these ingredients until combined completely. (Considered using a hand mixer to really break down the cream cheese and get a frothy batter…I tried with just a whisk for the first one and it didn't quite do the trick, a mixer is really preferable).

Spray a ramekin and pour the cheesecake batter in.

Place the ramekin in a microwave and heat for 90 seconds on full power.

Immediately transfer the cheesecake in the ramekin to your refrigerator and cool for 15-20 minutes (or longer if you want a really cold dessert).

Take out of the fridge and place a small plate on top of the ramekin, then flip upside down, inverting the cheesecake onto the plate.

Serve with whatever toppings make your little heart happy! My heart loves caramel sauce, chopped pecans and whipped cream…with a big cup of coffee on the side! 🙂
NUTRITION
Serving:
1
g
Calories:
366
kcal
Carbohydrates:
30
g
Protein:
9
g
Fat:
24
g
Saturated Fat:
13
g
Polyunsaturated Fat:
2
g
Monounsaturated Fat:
7
g
Trans Fat:
0.02
g
Cholesterol:
221
mg
Sodium:
243
mg
Potassium:
180
mg
Fiber:
1
g
Sugar:
27
g
Vitamin A:
3339
IU
Vitamin C:
1
mg
Calcium:
97
mg
Iron:
1
mg
---
---
---